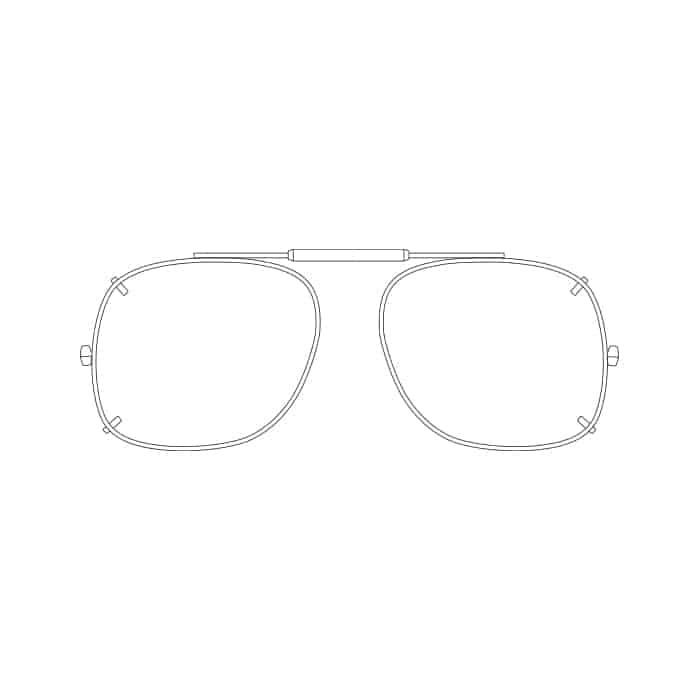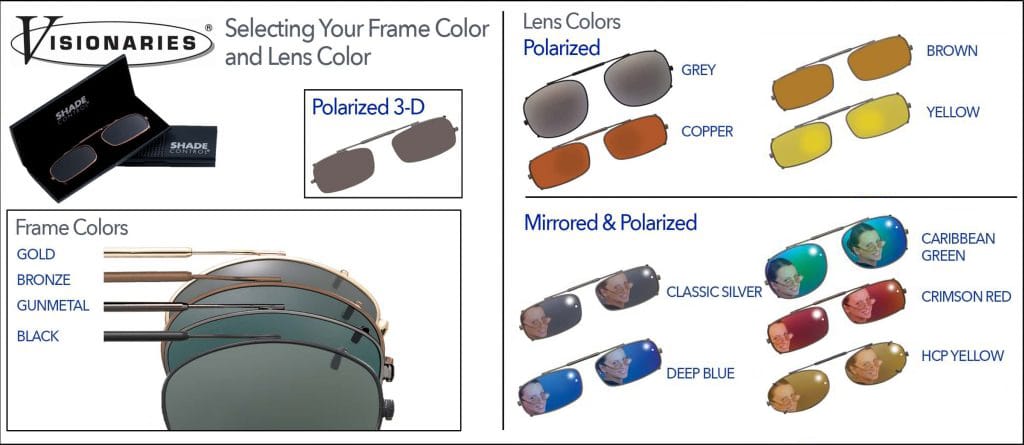 Visionaries® Square Clip-Ons
$28.95

High quality square clip-ons in cases with Blu-Blocker (non-polarized) or polarized lenses for maximum glare reduction and a unique, enclosed spring bridge.

• Available in 4 sizes: 53x45mm, 55x46mm, 57x48mm and 58x49mm*
• Choose from 4 frame colors: Gold, Bronze, Gunmetal and Black*
• Lenses available in: Blu-Blocker (non-polarized), Grey, Copper, Brown and Yellow

1 frame (plus case)

NOTE: Colors other than Grey and Brown are not returnable.

*The 58x49mm frame is not available in Black.